Extra Mile Military Care is now accepting referrals for active duty, veterans and their family members.
Compassionate, skilled clinicians are waiting for you to take the first step toward a life of wellness by making the first call.
Our clinicians are always available to discuss our programs, insurance and any questions you have.
LET US HELP YOU AND YOUR LOVED ONE TODAY.
Assessment Services
Your call to us will be answered by a behavioral health professional and we will schedule a free, confidential assessment for you or your loved one. Before your assessment appointment, we will verify your insurance benefits, and we will review them with you at the time of your assessment.
If you are traveling a long distance we can discuss your insurance benefits over the phone prior to the assessment appointment.
Our assessment involves:
A free, confidential, face-to-face interview with no obligation.
A discussion of current issues you are having and their effect on those around you and your family.
An explanation of insurance benefits and the cost of treatment by a financial counselor.
A discussion of your recommended treatment plan with your clinician and your family.
After we determine the level of care you need together, you can enter a SPBH program or we will provide you with resources in your community that can help you or your loved one with his or her behavioral health.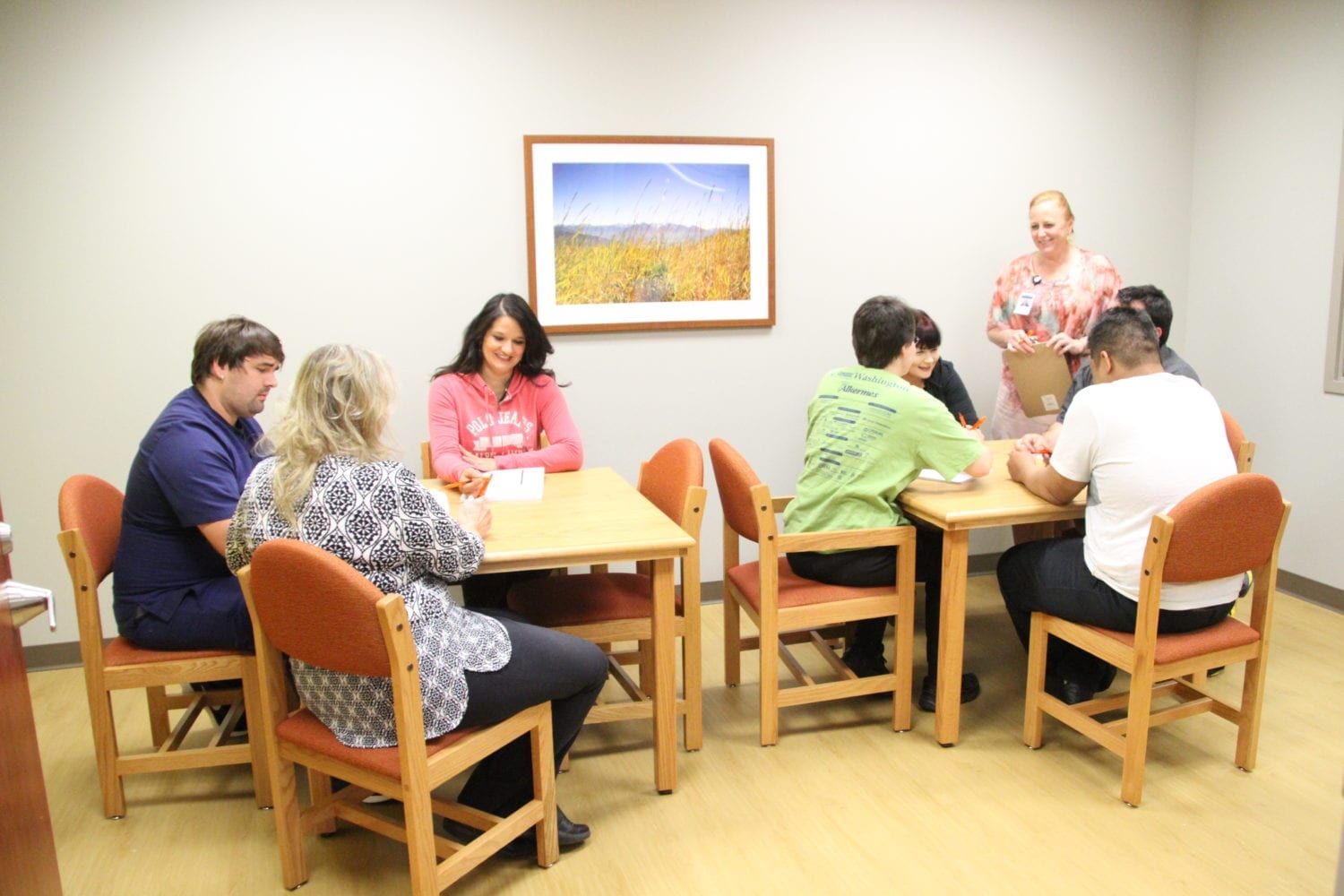 Call us now if you or a loved one is suffering from:
Depression and/or anxiety
Substance abuse or dependence
Suicidal thoughts
Thoughts of harming others
Bipolar disorder
Schizophrenia
Schizoaffective disorder
Bizarre behavior
Delusional thinking
Drug-induced psychosis
Teens having trouble coping
Post-traumatic Stress Disorder (PTSD)
Self-injurious behavior
Feelings of hopelessness
Please be aware…
The assessment & referral clinicians make every effort to meet with potential patients and families as close to their appointment time as possible; however, there may be delays associated with psychiatric emergencies.

3955 156th Street Northeast
Marysville, WA 98271
Call Us 24/7 Toll Free:
(844)202-5555
From I-5 , take exit 206 onto 172nd St NE.
Head east on 172nd St NE.
Turn right onto Smokey Point Blvd.
Head south on Smokey Point Blvd for 1 mile.
Turn left onto 156th St NE.
Smokey Point Behavioral Hospital is on the left.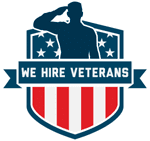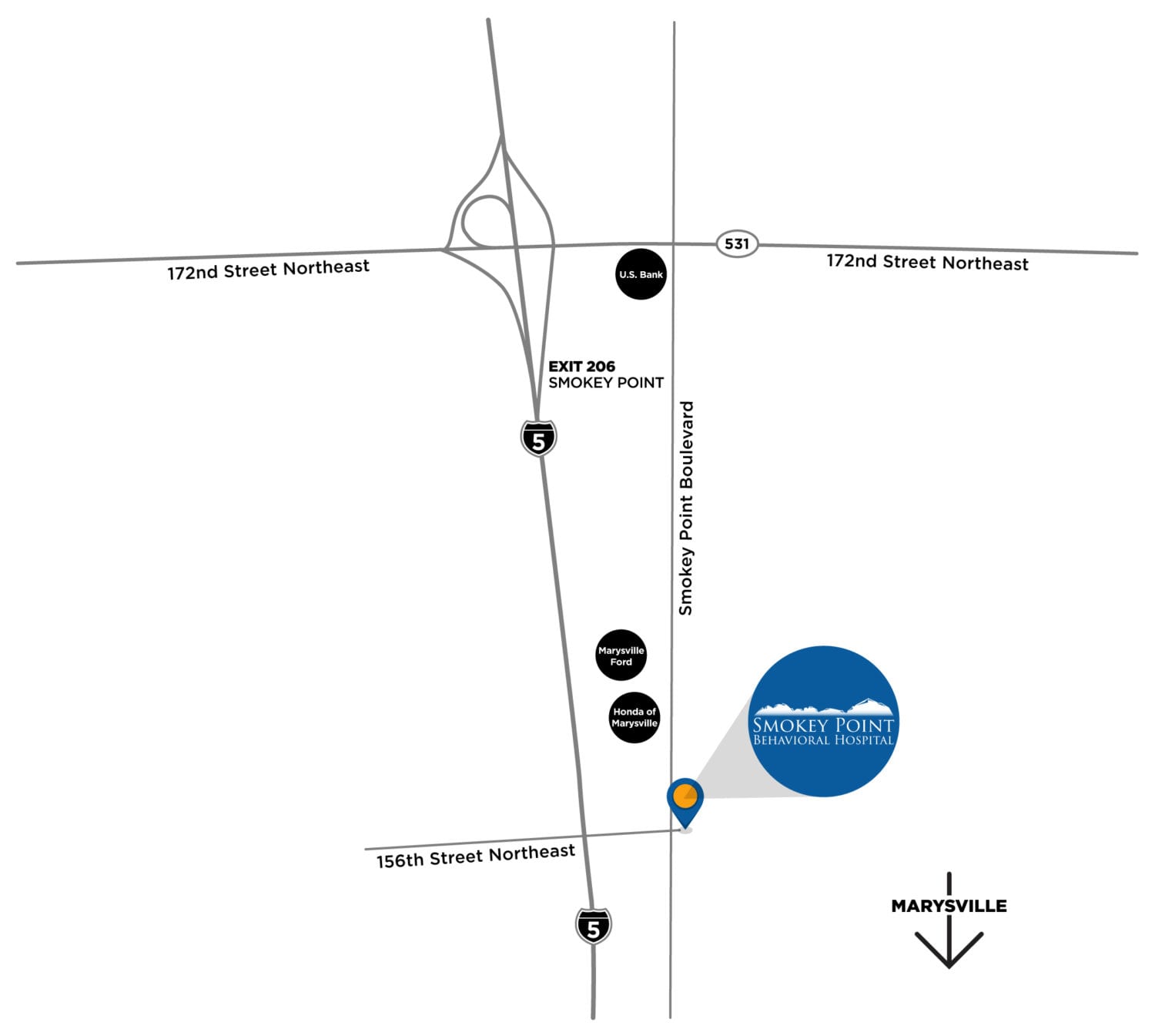 Please note that Smokey Point Behavioral Hospital is located on the east side of I-5. Google Maps will take you to the west side of I-5.