For Professionals
Partnering with healthcare providers across Chicago
We Value Partnership
Part of our Values at Chicago Behavioral Hospital include partnership and team work. We extend this to the providers and professionals in Chicago to help us offer the best continuum of care for our patients. We know the hospital is the first step in a patient's journey to wellness and recovery and we need your help to provide the best after care for our patients.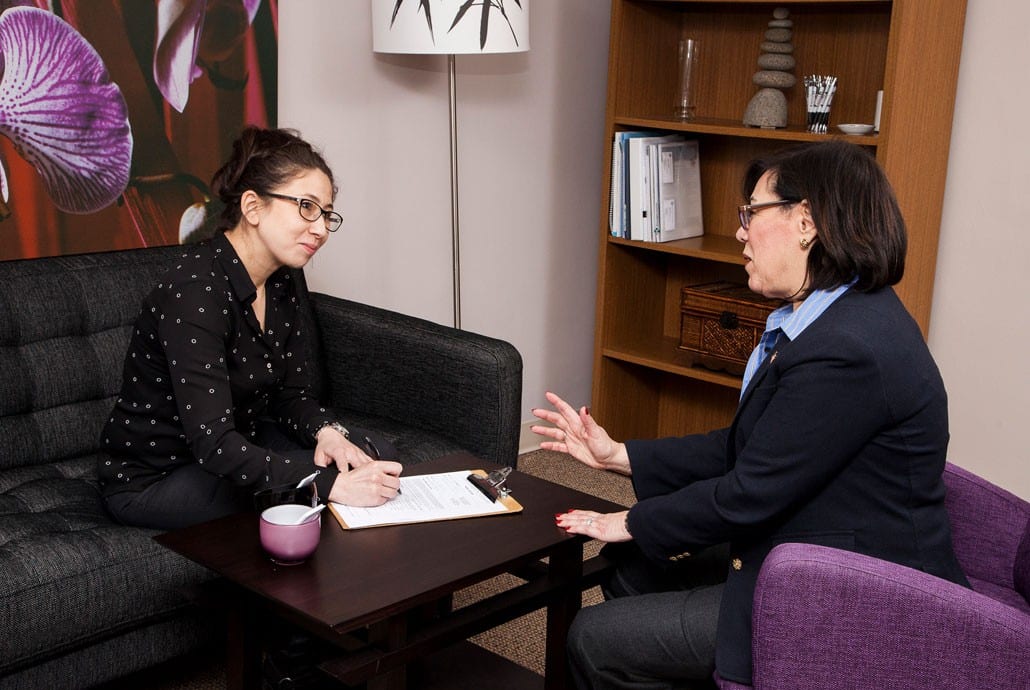 UPCOMING EVENTS
Father Hunger and Father Wounds
Professional Development Workshop
Friday June 9th 2017
8:30-9  Check In
9am-11:00am Workshop
Maine Township Town Hall
1700 Ballard Road, Park Ridge
This free event is appropriate for professionals
Fatherlessness and being harmed by one's father are leading public health crises of the 21st Century. The absence of fathers in daughters' lives increases premature entry into adulthood, the risk of toxic relationships, addictive relationship styles, addiction, sexual abuse, and teen pregnancy. The absence of fathers in sons' lives increases the risk of street gangs and other destructive peer group affiliations, toxic masculinity, the absence of rituals to define manhood, male depression, violence, and incarceration. Father wounds occur when the child was injured by his or her father—emotionally, verbally, physically, sexually, etc. This workshop will describe the impact of father hunger and father wounds throughout the life span—from childhood to adulthood. In this workshop you will learn strategies to clinically address the impact of father hunger and father wounds across the lifespan, from birth to the elder years. 
Mark Sanders, MSW, LCSW, CADC is an international speaker in the behavioral health field whose presentations have reached thousands throughout the United States, Europe, Canada, and the Caribbean Islands. He is co-author of Recovery Management and author of Relationship Detox: How to Have Healthy Relationships in Recovery. He has had two stories published in the New York Times best-selling book series, Chicken Soup for the Soul. His most recent book is entitled, Slipping through the Cracks: Intervention Strategies for Clients with Multiple Addictions and Disorders. He is a lecturer at the University of Chicago.
 This free event is appropriate for social service professionals and includes 2.0 free CEUs for social workers, professional counselors, marriage and family therapists, psychologists, and nurses. Continental breakfast will be available from 8:30-9:00 AM. Advance registration is requested.
Register Now
There is no charge for CEU events, but advance registration is requested. Please check back for a link to the registration page. CEUs for social workers, professional counselors, marriage and family therapists, psychologists, and nurses are available for free.
Continuing Education Events
Chicago Behavioral Hospital is offering continuing education for behavioral health professionals, the education community, parents, and the community at large, in partnership with MaineStay. We provide relevant, emerging education on behavioral health topics for clinicians treating patients in the field.
Our training series is complimentary with refreshments at each event.
Most of the training opportunities are between one and three hours in length, with some variation depending on the topic.
Each training session focuses on a behavioral health or addiction topics with qualified or licensed presenters who are considered experts in their respective field.
The training series provides continuing education units through Illinois Department of Professional Regulation.
Registration is required to attend a training event.
Upcoming Events
August 29th 7-8:30pm
Bridging The Digital Cultural Gap
Community Outreach
We have several community liaisons whose sole responsibility is to help you, the professionals we partner with, and be available to provide education about our programs and services. After all, the community liaison team works for you, the community, as well as the hospital. If you have any questions about CBH, please contact our Director of Business Development at (847) 224-9740.
PLEASE BE AWARE
Chicago Behavioral Hospital is not responsible for any CEU credits not being accepted by your respective board.

3955 156th Street Northeast
Marysville, WA 98271
Call Us 24/7 Toll Free:
(844)202-5555
From I-5 , take exit 206 onto 172nd St NE.
Head east on 172nd St NE.
Turn right onto Smokey Point Blvd.
Head south on Smokey Point Blvd for 1 mile.
Turn left onto 156th St NE.
Smokey Point Behavioral Hospital is on the left.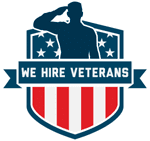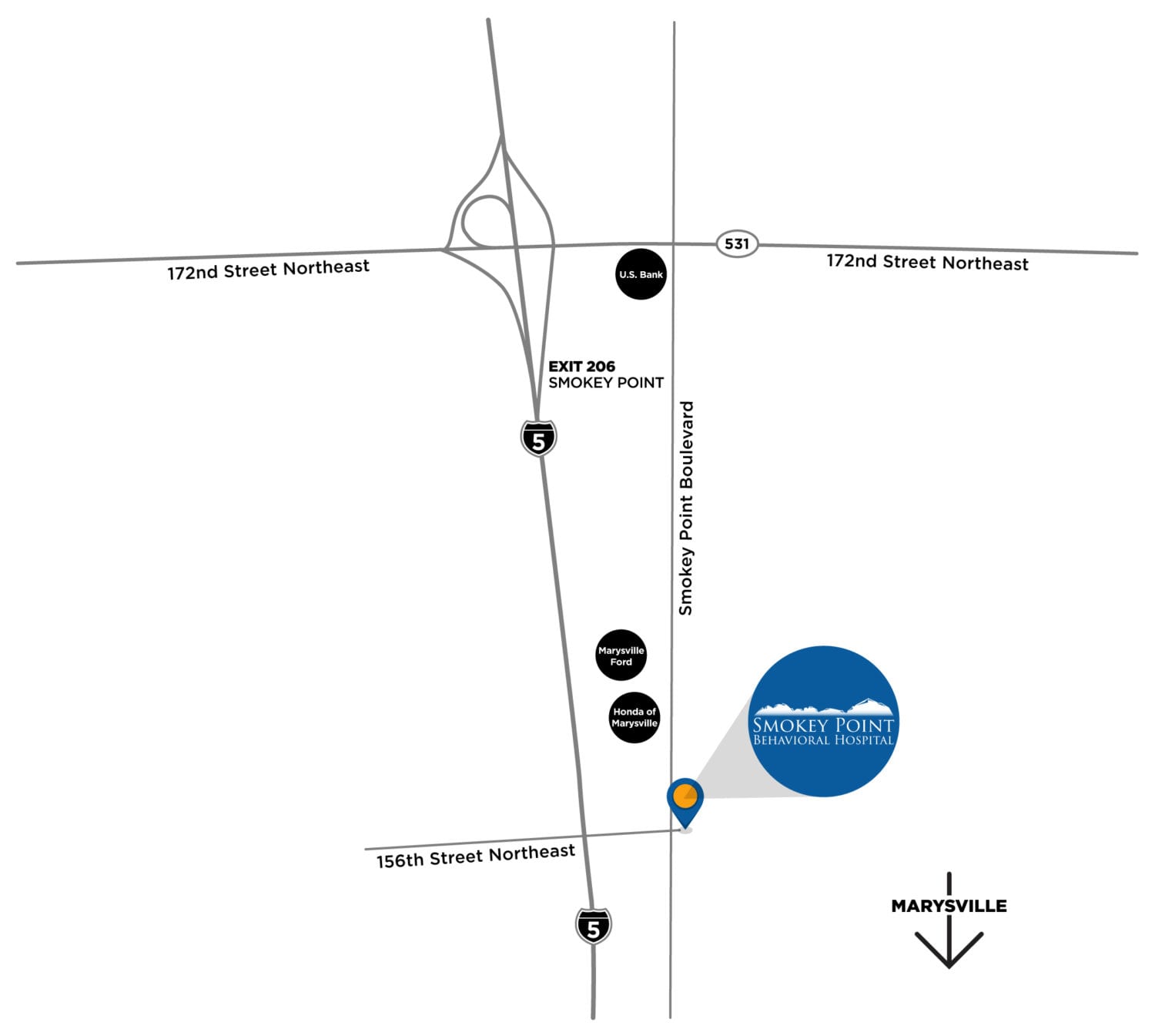 Please note that Smokey Point Behavioral Hospital is located on the east side of I-5. Google Maps will take you to the west side of I-5.