Adolescent Intensive Outpatient Program
The Adolescent Intensive Outpatient Program at Smokey Point Behavioral Hospital is conveniently offered after school hours each weekday in order to support and maintain children in school, at home with family and loved ones.
With convenient times: after school hours – Monday through Friday from 3:00 pm – 6:00 pm
Group therapy topics focus on:
·            Coping skills
·            Emotional regulation
·            Healthy behaviors
·            Medications
·            Relationship issues
At Smokey Point. we use evidenced-based therapy groups that utilize CBT and DBT approaches to therapy. 
Patients partake in group therapy session daily and have access to weekly individualized therapy sessions.  Patients also meeting daily with a psychiatrist to include medication management.
While in our care, a patient can expect the following: patient-centered treatment planning with a multi-disciplinary team of psychiatric professionals that include a provider, independently licensed therapist and registered nurses.
The program at Smokey Point offers intensive outpatient treatment for:
·          Depression
·          Bipolar disorder
·          Anxiety
·          Addiction
·          Post Traumatic Stress Disorder (PTSD)
Recently featured on King 5 News, learn how Smokey Point Behavioral Hospital can be a resource to your teenager in their moments of need.
WE CAN HELP YOUR TEEN NOW! CALL TODAY!
Let us know how we can help!  Call us toll free, at (844) 202-5555.

3955 156th Street Northeast
Marysville, WA 98271
Call Us 24/7 Toll Free:
(844)202-5555
From I-5 , take exit 206 onto 172nd St NE.
Head east on 172nd St NE.
Turn right onto Smokey Point Blvd.
Head south on Smokey Point Blvd for 1 mile.
Turn left onto 156th St NE.
Smokey Point Behavioral Hospital is on the left.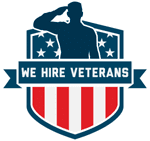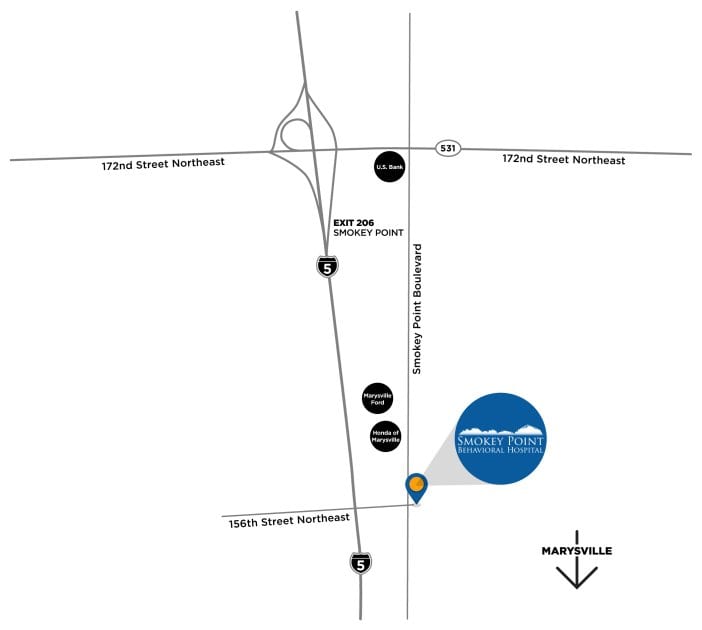 Please note that Smokey Point Behavioral Hospital is located on the east side of I-5. Google Maps will take you to the west side of I-5.