Substance Use Disorder Intensive Outpatient Program
The Substance Use Disorder Program at Smokey Point Behavioral Hospital offers specialized treatment for alcohol dependency and drug addiction. This may be a first step in your journey toward recovery, you may be stepping down from residential care, or you may be returning after a substance abuse relapse. Whatever your situation, we are here to guide you through your recovery using evidence-based approaches. You will gain insight into your behaviors and feelings, letting you set realistic goals and develop new skills for success.
The group-based program offers treatment Monday through Friday from 9:00am-12:00pm.
Group Topics focus on:
Coping Skills
Alcohol and Drug Education
Emotional Regulation
Triggers, Cravings and Avoiding Relapse
Healthy Behaviors
Planning for Sobriety
Relapse Prevention Basics
Therapeutic Approach:
Cognitive behavioral therapy (CBT)
Motivational Interviewing (MI)
Sober Support Education
Additional Support
AA Meetings are held onsite Monday and Wednesday from 8:00pm-9:00pm
NAMI Support Group held the 1ST and 3rd Wednesday of the month from 6:30pm – 8:00pm.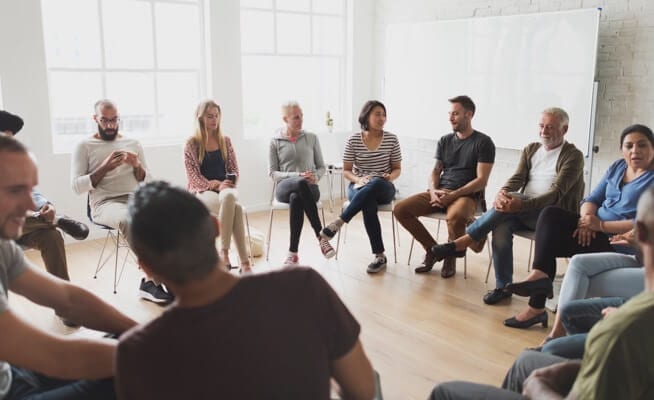 Patients can access the Substance use disorder intensive outpatient program even if he/she has not participated in the inpatient program at Smokey Point Behavioral Hospital. An individual evaluation is scheduled in advance of starting the program.
Call NOW for more information!

3955 156th Street Northeast
Marysville, WA 98271
Call Us 24/7 Toll Free:
(844)202-5555
From I-5 , take exit 206 onto 172nd St NE.
Head east on 172nd St NE.
Turn right onto Smokey Point Blvd.
Head south on Smokey Point Blvd for 1 mile.
Turn left onto 156th St NE.
Smokey Point Behavioral Hospital is on the left.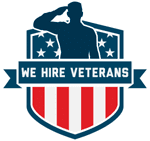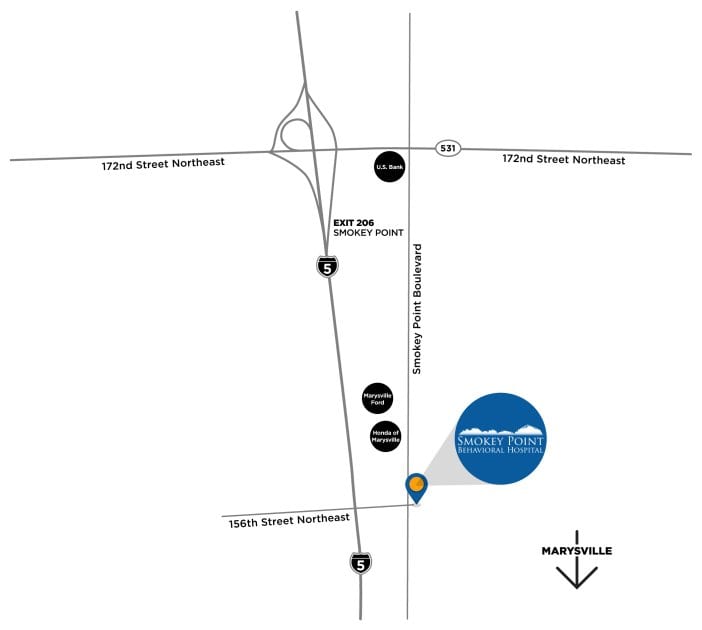 Please note that Smokey Point Behavioral Hospital is located on the east side of I-5. Google Maps will take you to the west side of I-5.