Psychiatric Nurse Practitioners – Provides culturally competent mental health care to patients who are experiencing varying levels of difficulties due to life situation or mental health concerns. Works with a skilled team of support staff and Medical Directors offering a range of behavioral health services.
Dietary Staff, FT, PT, PRN – Cooks and Dietary Aides to prepare and cook meals for patients and staff.  Full time, Part time, and per diem positions available.
House (RN) Supervisor, FT – Responsible for ensuring coordinated delivery of patient care in accordance with the established standards of care, mental health practice and hospital policy, goals and objectives. This position assists in contributing to the hospital's philosophy, objectives, educational and Performances Improvement efforts, while providing supervision to staff assigned to his/her shift. We are looking for individuals to work our evening, night and weekend shifts and we offer competitive differentials.
Psychiatrists, General, Child & Adolescent, Dual-Diagnosis, Women's – Evaluate and treat patients with behavioral health issues, prescribe and monitor medications, manage extenders when necessary, respond to urgent calls and facilitate admission when necessary.
Mental Health Technician, FT, PT, PRN – functions as an active part of the treatment team, providing continuous patient care, supervision, interaction, and role modeling to patients ranging in age from preschool through geriatrics depending on which unit worked. MHT's work under the direction of a Registered Nurse. All shifts.
Program Therapist, FT, PT, PRN – performs social services functions to include assisting patients in meeting their psychosocial needs while enabling them to access through therapeutic treatment skills to achieve their optimal level of emotional health, including providing basic consultation, teaching, complete specialized clinical social work services for patients/families receiving care, crisis intervention, short-term and long-term family therapy, and providing information and referrals as needed. Must possess a master's level license in social work or counseling. Weekday and weekend.
Registered Nurse, FT, PT, PRN – a registered professional nurse who prescribes, coordinates, and evaluates patient care through collaborative efforts with the health team members in accordance with the nursing process and the standards of care and practices. Must possess a license in nursing. All shifts.

3955 156th Street Northeast
Marysville, WA 98271
Call Us 24/7 Toll Free:
(844)202-5555
From I-5 , take exit 206 onto 172nd St NE.
Head east on 172nd St NE.
Turn right onto Smokey Point Blvd.
Head south on Smokey Point Blvd for 1 mile.
Turn left onto 156th St NE.
Smokey Point Behavioral Hospital is on the left.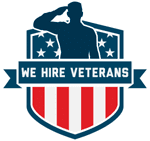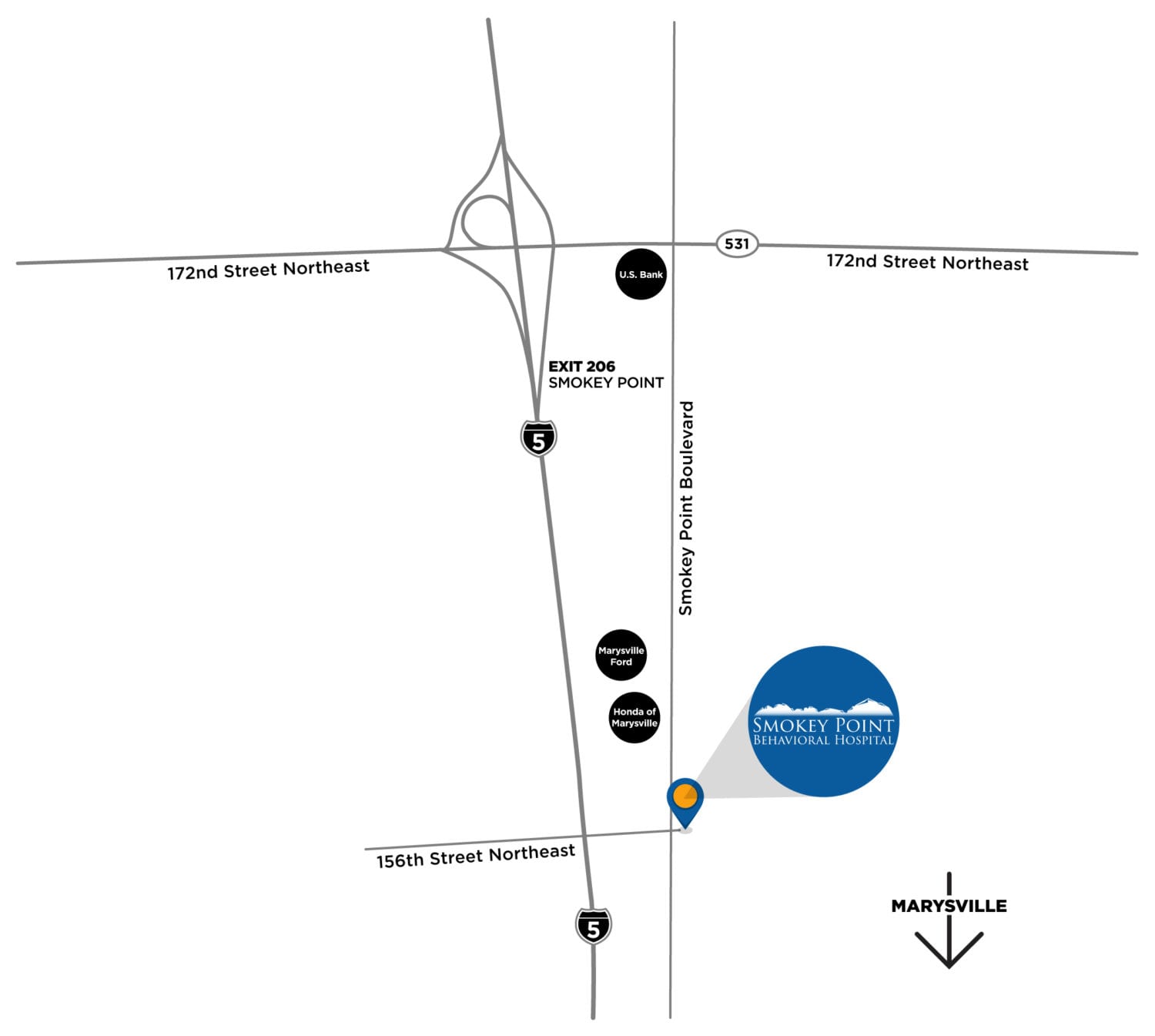 Please note that Smokey Point Behavioral Hospital is located on the east side of I-5. Google Maps will take you to the west side of I-5.